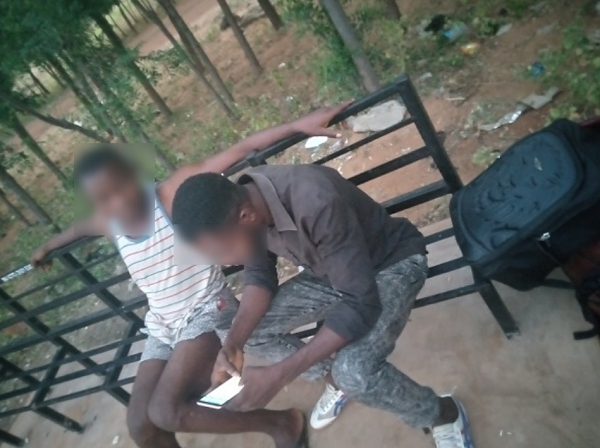 BY ABDULGANIYU ABDULRAHMAN AKANBI

Engrossed with his phone, Bolaji Ayosade sat on an iron bench at a public spot in Taiwo Road, a bubbling metropolis in the heart of Ilorin, Kwara state capital, when this reporter tapped him gently. The undergraduate who was a beneficiary of the federal government's special public works (SPW) programme had agreed to meet to discuss his experience with the scheme. 

The SPW programme was aimed at mitigating the economic effects of the COVID-19 pandemic on Nigeria's teeming population. The programme was targeted at employing 1,000 unskilled youths in each of the 774 LGAs for three months.

The beneficiaries were expected to engage in public service works and receive a monthly stipend of N20,000. The programme was managed by the National Directorate of Employment (NDE) under the supervision of the ministry of state for labour and employment.

To execute the project, a total of N52 billion was voted for the programme in the revised 2020 budget. In June 2021, Festus Keyamo, minister of state for labour and employment, said the federal government had paid N24 billion to 413,630 beneficiaries.

But despite the funds expended on the initiative, several beneficiaries appear to have been paid for doing next to nothing.


"Nobody told me of any work at the Ilorin South LGA where I was shortlisted. I was just paid N60,000," Ayosade said. 
"I remember a friend told me that some people went to carry out some public works for a few days. But as for me, I didn't do any work and got paid," he added.
Musa Ibrahim, another beneficiary in Asa LGA of the state, said he only worked for two hours for two days instead of three months, yet he received the total stipend of N60,000.
 "After its commencement, we were told to come and collect tools for work. To be sincere, we only cleared gutters and swept our community hospital twice in two weeks for about an hour on each occasion. That was all," he said, flashing a wry smile.
When asked about supervision by the government, Ibrahim said he never set his eyes on any official. 
"We chose a coordinator among ourselves. He took our pictures and sent to them as evidence. There is no proper supervision. If there is, there won't be any space for us to skip the three months work," he said. 
Ayobami Ibrahim, a student and another beneficiary of the scheme, said he was not in the state when the programme commenced, yet he was paid without rendering any service.
"I wasn't in the state when the scheme started but I was paid," he said, devoid of any guilt. 
"I didn't do any work," he added, rather bluntly.
A source close to a supervisor in charge of Asa LGA said some work tools were given to some beneficiaries, but no one was deployed for monitoring.
"They were invited to the local government through phone calls for the collection of the items. They got the materials and had not returned them," the source explained. 
In Sokoto state, Olajide Daniel, one of the beneficiaries in Bodinga LGA, was amazed when asked about the nature of public work he carried out. Like those in Kwara, he said no one told him to perform any task despite receiving N60,000.
"The truth of the matter is that there is no clearance. In fact, I was posted to Bodinga. Nobody came for monitoring. We didn't do any work," he said.
He said throughout the programme, he only visited his LGA secretariat once to check his name when the list of beneficiaries was released. 
"I then went to the bank to open an account and was paid N60,000. No work was done and there was no monitoring; nothing at all," he added.  
'FREE MONEY FOR CITIZENS' 
Another beneficiary from Kebbi state, who didn't want his name mentioned, directed this reporter to meet the authorities when asked about the programme.
"Whatever you want to know about it, go to the government house or meet the chairman in charge, you will have more details," he said. 
After assuring him of anonymity, he revealed that he was paid N60,000 and he never performed any task. He said he was not informed there was an assignment designed for the scheme, adding that he was not in the state throughout the programme.
"I'm just a beneficiary of the programme. I was not in the state when the programme started in February because I'm doing my NYSC. Since I'm out of the state, I thought if there's any work, they would ask us to come but they did not," he said. 
He said his understanding of the programme was that it was designed to mitigate the economic effects of the COVID-19 pandemic by giving citizens "free money".
"My own thought was that they created the scheme to help people who were greatly affected during the pandemic to enhance economic stability," he added. 
POOR SPW IMPLEMENTATION 
The federal government has a track record of poor implementation and monitoring of programmes similar to SPW. An undercover report by TheCable in 2019 had revealed how the N-Power scheme was executed without adequate monitoring and marred by absenteeism, impersonation and fraudulent practices.
During the course of investigating the SPW scheme, it was discovered that some beneficiaries in different parts of the country engaged in public works for the maximum duration of two weeks instead of three months. Some beneficiaries disclosed that they swept public places like hospitals and streets for two non-consecutive weeks without any supervision.
"We cleared and swept hospitals for two weeks, though not simultaneously while a few participated," a beneficiary of the programme from Kwara said.
In the same vein, another beneficiary of SPW in Oyo who also sought anonymity said he didn't go through any process before he got paid. He said he was just lucky to be selected as a beneficiary in the first place.
"I was even in school outside Oyo when the programme commenced. So, I couldn't perform any task. I was paid. I didn't even step into the local government secretariat. I was given the slot by a religious organisation. I received the payment in July and August. I haven't seen anyone who benefited from the programme that did any work," he said. 
Like others, Ibrahim Saka, a beneficiary from Osun, said he was out of state when the programme commenced but was paid despite not working. 
He said he was later informed by his fellow beneficiaries that they engaged in grass cutting and cleaning of gutters before they were released by their coordinator during the second week of the programme.
"I was in Ilorin, Kwara state when the programme started. Before the programme commenced, they gave us an ID card. Those at home said they went to our local government to clean public places for about two weeks," he said.
Findings showed that the beneficiaries were paid in two tranches — first N20,000 and later N40,000 — between April and August 2021 while others received N60,000 at once.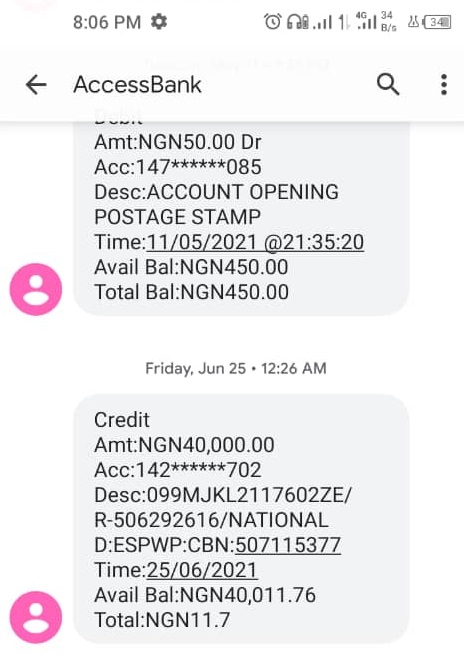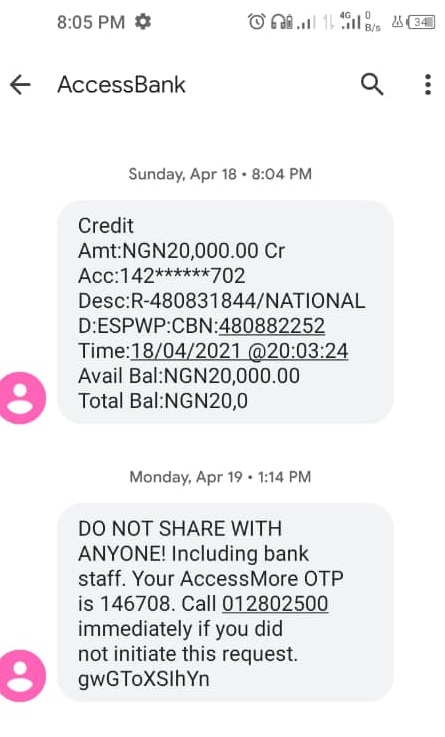 NDE 'NOT AWARE' BENEFICIARIES DIDN'T WORK
The NDE state coordinators in Sokoto, Kebbi, Oyo, Osun, Kwara and Niger states were contacted over the development but only two responded to the enquiry.
Aba Timothy, the Kwara coordinator, dismissed the findings, saying he was not aware of any beneficiaries paid without working.
"I'm just hearing it from you but I don't think there are beneficiaries who got paid without working. Even if they were, majority of them did what they were told to do. In fact, they did well. That's the problem of Nigeria, getting paid without working; such is a criminal act," he said. 
Responding to questions on supervision and monitoring, Timothy said he assigned officers to LGAs and he also visited the councils occasionally.
"I assigned one officer to each local government area and by extension, each officer appointed supervisors in all the wards of the state," he said.
"Occasionally, I go round to check them in all the LGAs throughout the period of the work. And during my visit, the beneficiaries were doing well.
"We use supervisors in all the wards to ensure smooth work. The officers I sent to coordinate the work told me that they posted all the beneficiaries in all the local governments and monitored them."
Speaking further, he confirmed that many beneficiaries evaded work as a result of poor implementation and evaluation. 
"You know we cannot be everywhere. We cannot be in all the wards. We cannot be in every place where work takes place every day. That's the truth of the matter, it is not possible even in the whole country," he added.
Fakunle Julius, the coordinator in Osun, also denied this reporter's findings when contacted.
"I'm not aware of what you are saying," he said.
Asked how his office ensured the adequate implementation of the work, he angrily told this reporter to meet him in the office physically.
"And please if you want to see, why must it be on the phone? Come to my office. I'm very busy. If you want to interview me, come to my office, not on the phone," he said.
MINISTER ADMITS MANPOWER CHALLENGES
Festus Keyamo, the minister of state for labour and employment, in a telephone conversation with this reporter, admitted to poor monitoring of the SPW.
Keyamo stressed that it was very difficult for the implementing agency — NDE — to supervise the work due to a shortage of manpower.
"The minister will not be in all 774 LGAs, it is impossible. We instructed the local government coordinators of the NDE to group 1,000 beneficiaries into sections with different tasks across their various LGAs. One thousand people are a lot to coordinate in a local government by one or two NDE officers," he said. 
The minister cited lack of helping hands, insecurity and COVID-19 restrictions in some states as factors responsible for the poor implementation by the government. 
 EXPERTS CONDEMN POOR IMPLEMENTATION, PROFFER SOLUTIONS 
Olasupo Abideen Opeyemi, executive director, Brain Builders Youth Development Initiative, bemoaned the poor implementation and monitoring by the government.
He expressed his disappointment but said he was not surprised. 
"This is not the first time government agencies are messing it up. Everything should not be all about Mr. President; rather, there is a need to have all hands on deck. In this kind of project, the monitoring and evaluation framework should be given to private agencies," he said. 
Also commenting, Jide Ojo, a development consultant described the programme as a "waste of public resources," adding that there was no value for the money invested in it.
He said: "I had reservations when this government came up with this initiative that will last for three months. The government shouldn't have invested in that kind of project. Maybe the driving force of the initiative was to give the public the impression that the government has reduced or is reducing the unemployment rate in Nigeria."
In August 2021, the minister of state for labour and employment announced that the federal government had greenlit an extension of the scheme.
"The federal government has expressed its desire to extend the programme. Therefore, we need to go back to Mr. President with a clear template on what we did and what we need to do to improve," Keyamo had said.
Ahead of the proposed takeoff of the second phase of the intervention programme, Ojo
charged the government to ensure implementation, evaluation and monitoring.
"Unless there is a proper monitoring and evaluation mechanism in place, it will be another waste," he said.
"In this era where the country is borrowing from bilateral and multilateral agencies to find our budget, the billions of naira wasted in this SPW could help build many things in the country's infrastructure.
"The government should ensure there is adequate monitoring and supervision to aid proper tasks by the beneficiaries of such programmes. Truly speaking, I don't advise the government to continue but if peradventure, they want to continue to show they are reducing poverty in the country, they should ensure proper monitoring and evaluation and supervision to show there is value for money."
---


This report is supported by OSIWA, under the Campus Civic Media Campaign Project of Cable Foundation, in partnership with TheCable.


Source: Policy Radar
free vector